Click Here to Listen to an Aces & Eights Sample
David John and the Comstock Cowboys
Welcome | David John | Comstock Cowboys | Products | Order Form | Calendar | Booking | Contact | Calico | Links |
| Shirts | Feedback | Fan Club |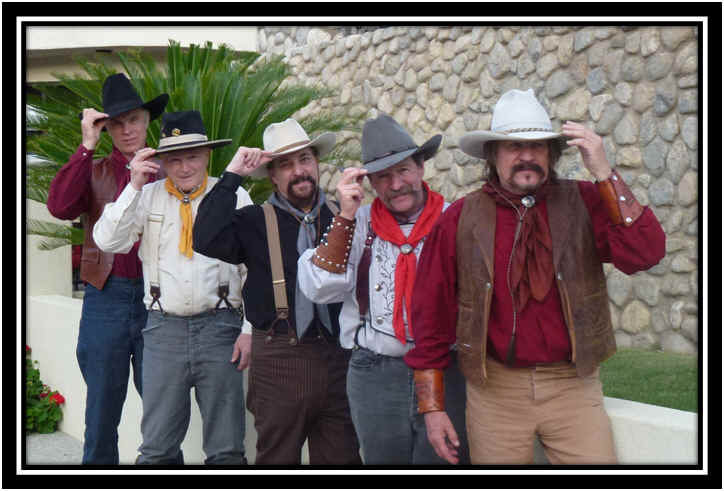 The New CD "One Last Train" AVAILABLE NOW.
Step back in time at the Bucket of Blood in Virginia City Nevada
with David John and the Comstock Cowboy.
where Western Music is Alive and Kickin'
If you like to order a CD on a credit card go to www.ShopRecords.com
Don't forget about CDBaby
We are excited to tell you about CDBaby. We have been on CDBaby
since May- 19-2011. It took a while but I found Robert. I didn't know
much about the internet and Robert did most of the work. So I
thought I would run you through it. Because it's a very handy
thing to know if you want to share our Western music with
someone or let them know about us. You don't have to give them
your CD to listen to. Because as people have told me so often,
they never get the CD back. Just send them to CDBaby and have
them download a song or a whole CD. This is how it works. Go to
www.cdbaby.com and once you get to the site you put in
"David John and the Comstock Cowboys" and hit search and
that will get you to our CD's. Say for instance you want the song
"Tropical Cowboy" it's on the Gather 'round Cowboys CD, well, you
click on Gather 'round Cowboys CD picture and that will get you to
all the songs on that CD. There is also a preview button to preview
each song that you would like to hear. Then you click on song 6
which is "Tropical Cowboy" and download. For each song you
download it's .99 cents. You can get one song off of numerous CD's
and still only pay .99 cents for each song or you can hit Buy MP3
to download the whole CD for $12.00 and click check out. Now
you do have to fill in all your credit card and address information
because you are a new customer. It's that easy. Have fun
with it, and let me know how you like it email
me at davidjohn@hughes.net
Welcome to CDBaby!
Thanks Dien
The Page's
WebCounter
count says that you are visitor number

Copyright ©2000 David John and the Comstock Cowboys
All rights reserved.